I wanted to share the work involved in attaching a lid to Eric's new Cottage Purse Basket. (This is in addition to all the sanding and preparation of materials, attaching the base and weaving the entire basket!)
This is why I do not make baskets myself. It takes a lot of skill and patience! The photos below were taken at the North Carolina workshop this past March.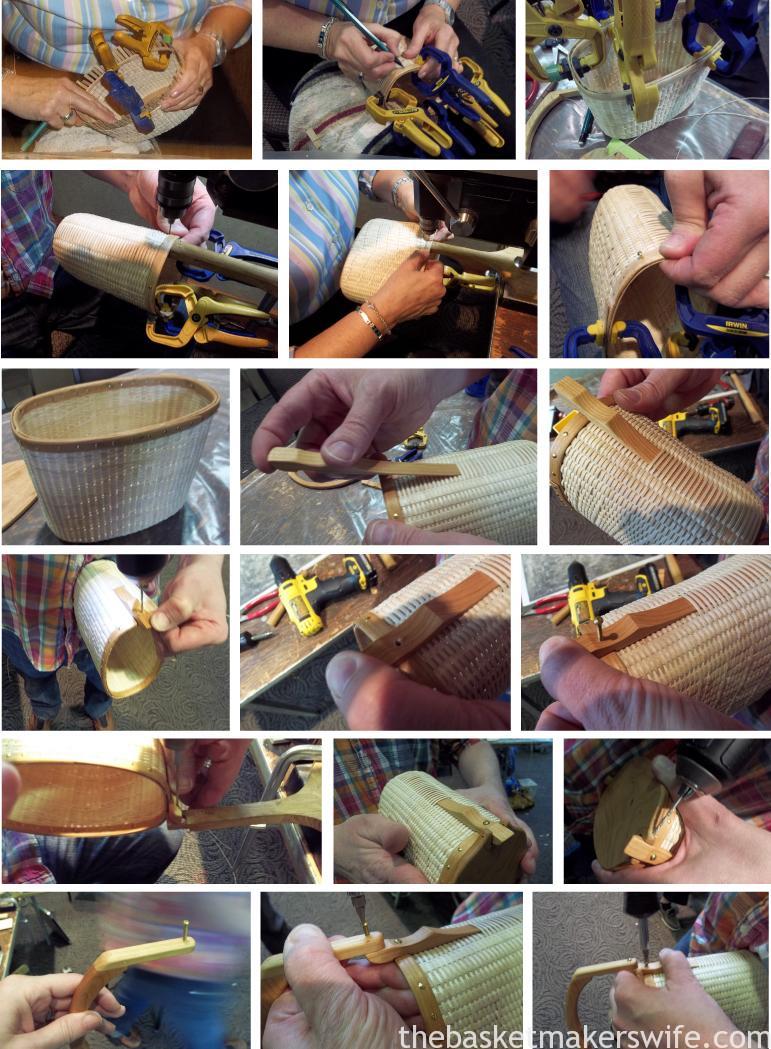 What's going on in the pics: 1-Finding a level. 2-Marking for rim pins. 3-Clamping the rims. 4-Drilling the first holes. 5-Getting the holes in the middle. 6-Inserting a rim pin. 7-It's all nailed. 8-Inserting ears and handle. 9-Making sure it's straight. 10-Drilling the ear. 11-Hole is drilled. 12-Screwing into the rim. 13-Preparing to drill. 14-Adjusting the lid. 15-Drilling the lid pin hole. 16-Insert screw in both sides of handle. 17-Attaching the handle. 18-Tightening and completed.