While in St. Louis for Eric's workshop with Tony Stubblefield, I decided to take a few days off and drive the 5 hours north to Chicago and visit my sister and nephews.
While there, I took some inspirational pics of the Four Seasons, a huge mosaic by Marc Chagall located in the Loop district of Chicago. It is 70 feet long, 14 feet high and 10 feet wide with artwork on all four sides.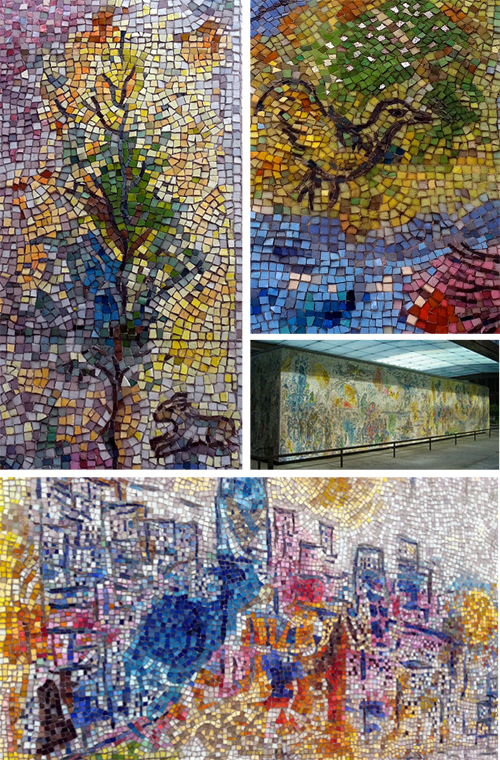 Below, is my sister Michelle (left) and me in front of the wall shortly after drinking giant big-gulp slurpees. Do you know how many calories are in a super-sized slurpee? 630! Now I know why I've never had one before.
The workshop at Tony's is done and I will post photos tomorrow. Next is the Missouri Basketweaver's Guild Annual Convention and we're heading over there in the morning. Eric will be teaching his Cottage Smalls Mail Basket, 7-inch Cottage Carrier and Cottage Business Card Holder.