Someone sent this to me (probably my cousin when I was "venting" to her about a client). It's actually a t-shirt sold on Cafe Press. I'm thinking I should add this to my price list! (If I only had the nerve to…)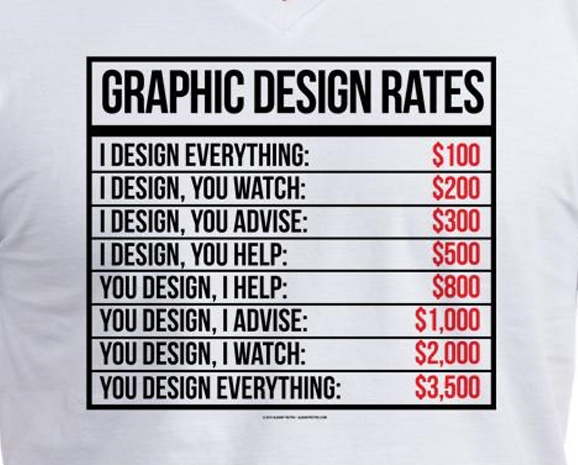 I sent this graphic to one of my clients who I do work for, on behalf of his clients (he's what you would call "the middle man.") He immediately replied which client he wanted to forward this to and I knew who he was referring to.
Awhile back, I was working on a brochure for him where he sent me back a PDF with numerous edits written on it from someone named "Rose." I asked, "Who is this Rose" and he responded back with five words: "Don't freak out… the secretary."
I went to 5 years of art school to get design edits from the secretary who was hired a few months ago! Honestly, us graphic artists (and the middle man) really put up with a lot!