It was a gorgeous 74 degrees here today in middle Tennessee. However, back home in New Hampshire, they were having a snowstorm. So in honor of the spring freeze going on in some parts of the country, I have another "Pinterest Attempt" from my cousin Kerryn.
So here's her inspiration: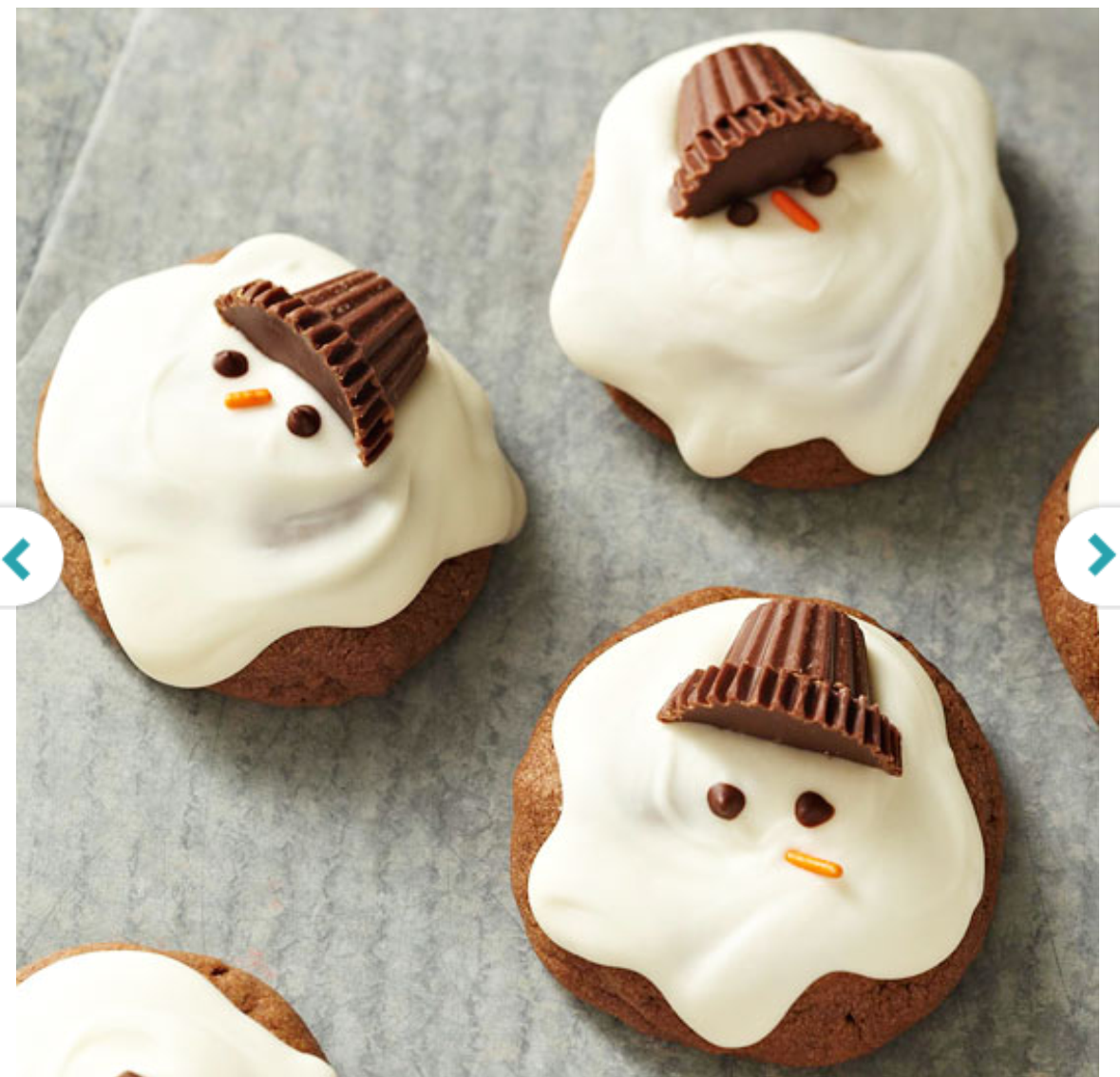 Above photo is a screenshot of the Better Homes and Garden website (2015 bhg.com/christmas/cookies) showing various holiday cookies. Kerryn then pinned it to her Pinterest board so she could make these lovely treats.
The cookies are called "Chocolaty Melting Snowmen." They look awesome.
Now before I show you how how hers turned out I want to state that it is almost impossible to duplicate these recipes found in magazines and on pinterest. Trust me, a stylist worked on these and I bet they are not even edible.
Why I say this? Because many moons ago when I was an Art Director in Advertising, I had to go on a photoshoot in Los Angeles to oversee a shot for a pizza ad I was working on. The pizza we used to photograph was half-real and the rest was fake and painted. Yes, painted.
So with that being said, here are Kerryn's "EDIBLE" version of Chocolaty Melting Snowmen…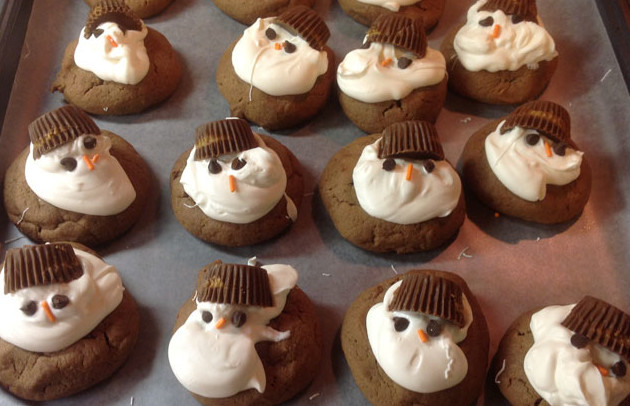 I think she's pretty spot on… what do you think?
Now before some people send me emails, this is all in good fun. We always tease each other and Kerryn knows I love her and that she's very creative and talented.