(The following was written by Mr. Basketmaker himself.)
If you know me or follow my wife's blog, then you may have seen that I'm kinda' a big fan of Jack White. Okay, a huge fan.
If you don't know who Jack is, the story is too long and most likely will bore you. Let's just say he started out as an upholsterer from Detroit and picked up another passion… music.
Anyway, Lynne's cousin, a.k.a. Karma G (who is now my new best friend), is best buds with Jack's right-hand man. Me, the basket maker, didn't know this just two short months ago. Somehow my man crush for Jack came up and Karma G said "you're a fan?" and I said heck ya! (actually my wife was the middle-woman between us, via texting). He then said (again, relayed by my wife) "Really. I had no idea. I can totally hook you up."
Forward three weeks to a UPS truck driving down our driveway with a package straight from Third Man Records. Here's his logo all over the packing tape on outside of the box: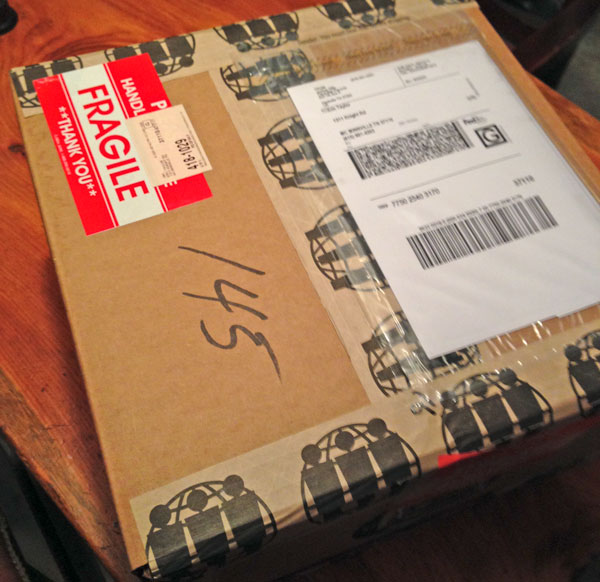 Oh, my gosh it was like an early Christmas (for me anyways). Vinyl was exploding out of the box. It was packed full!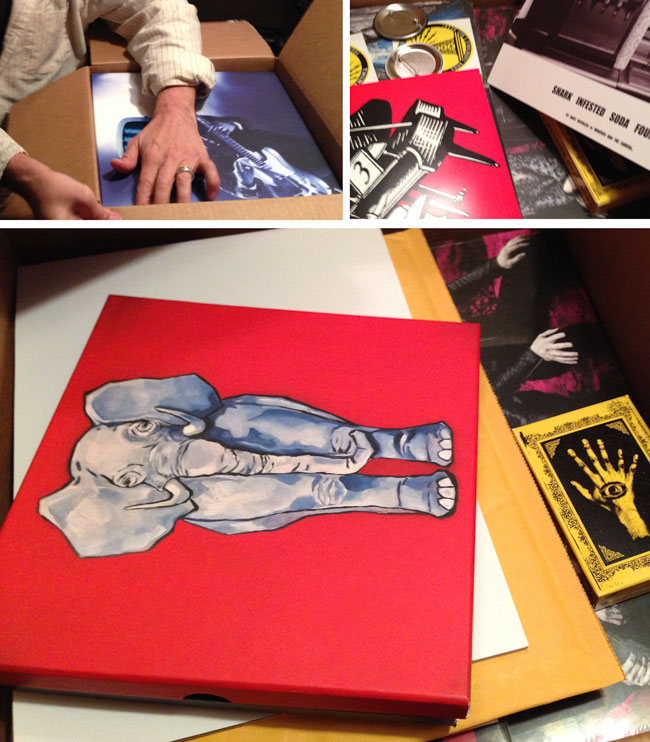 If you don't know Jack and I assume most of my wife's blog fans don't (but I could be wrong) that means you better have an old-school record player around. He is all about the vinyl.
Because of my blatant excitement over everything in this box, Lynne was kind of upset that she didn't just hide it and wrap it up as a Christmas gift! Anyway, I say too late uber kitty (my new nickname for her… more on that later, most likely).
Moving forward again, we invited cousin Karma G down for a little visit after Christmas to see us and for him to hang out with his friend in Nashville. After a couple of great days here at our place, McSoHo in McMinnville, we all headed to Nashville a couple days before New Year's. And that's where I got the best surprise ever… a VIP behind-the-scenes tour of Third Man Records and their operation! There's more to this story but "the wife" is going through the photos now… Check back to hear about the rest of my adventure.
to be continued…