Last week, Mr. Basketmaker was in his workshop not making basketry materials but another series of his custom packing tools. He's calling these his "Exotic Woods" edition.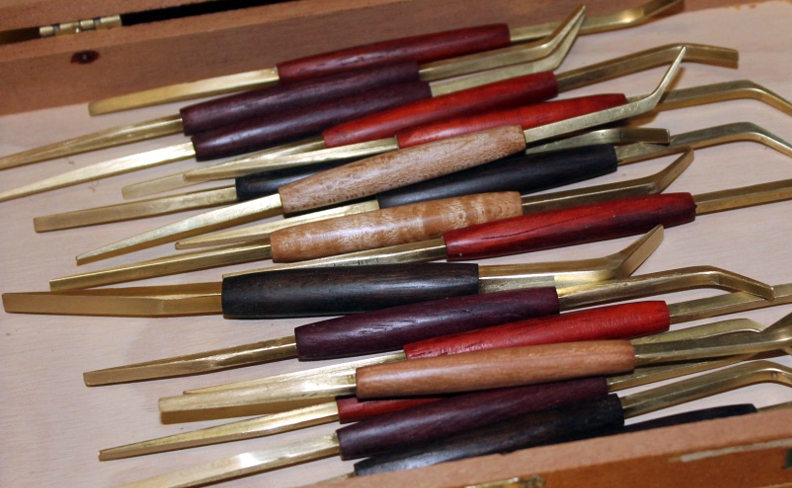 I planned on setting up a link for purchasing but he sold all of them at the North Carolina Convention over the weekend. These beauties' popularity was probably due to the watchful eye of his new Quality Control Inspector…
I will keep you posted when he produces more of his new "Exotic Wood" editions and the woods he used for the handles. Aren't they pretty?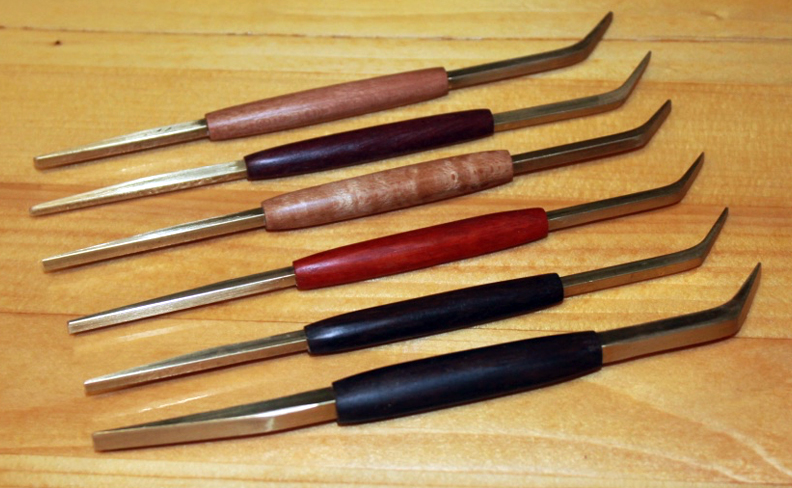 He also created a thicker brass base version (bottom). I personally have a hard time with gripping small items so the larger packer may come in handy for those who have the same issue. But Eric informed me that the larger size is for large-sized baskets. I still think it's an alternative for people with hand grip issues… just my two cents!! 🙂