One thing is for sure… these basket goddesses work really hard!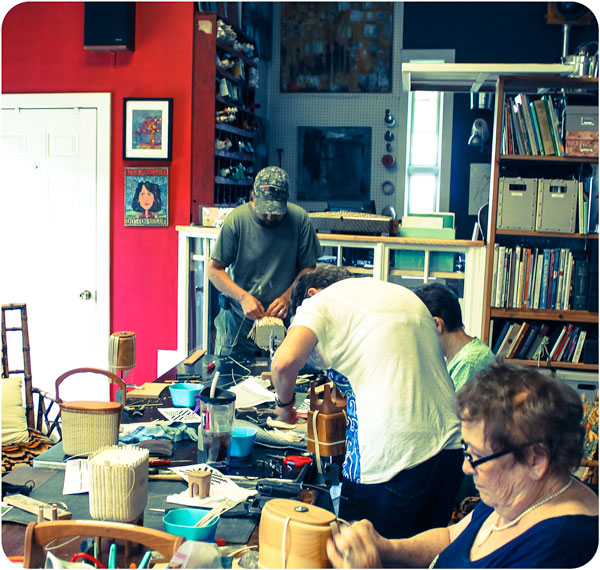 Above is Connie, Patti and Suzanne putting their uprights in. That's Mr. Basketmaker in the back adjusting Diana's basket. Below is Miss Tracey applying oil to her pin cushion basket base — and doing so with a smile…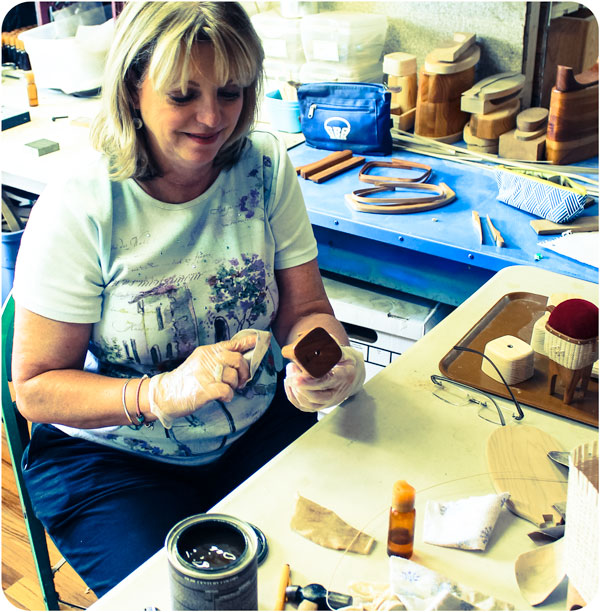 Below is Miss Patti getting the bottom of her boxcar basket lined up…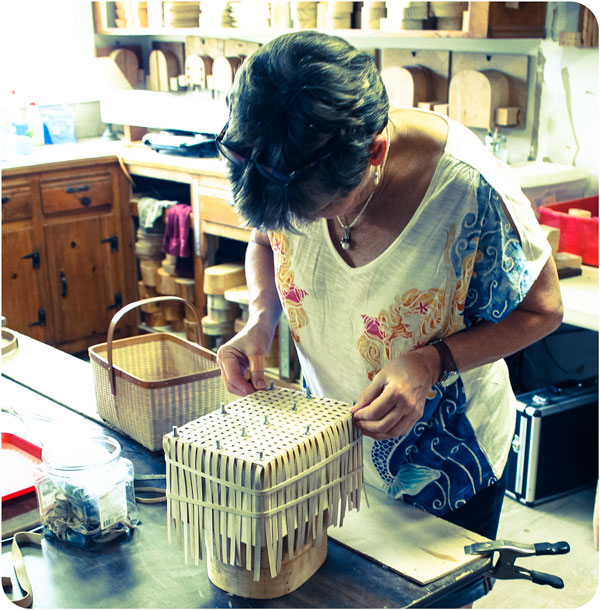 Here's Kathy arranging her weavers for the body of the wine carrier…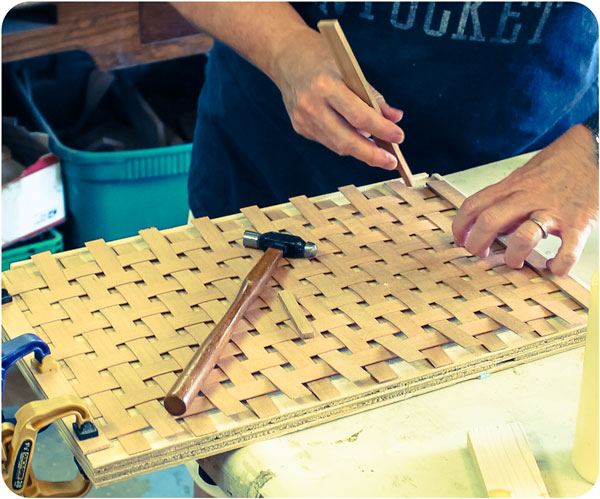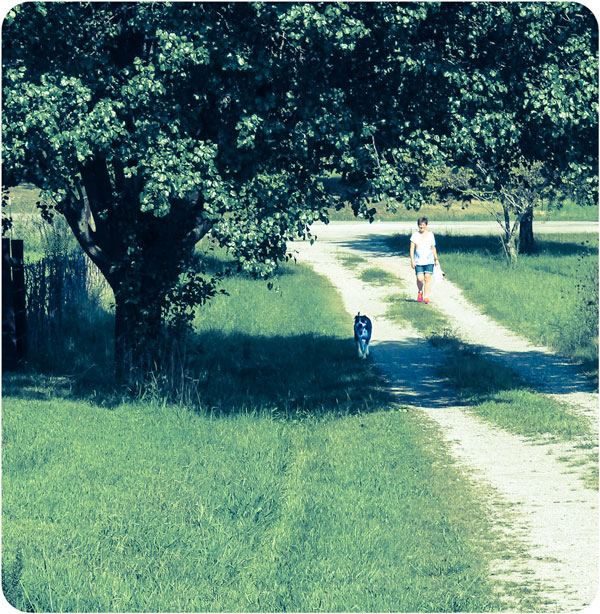 Above is Jaxson and Patti returning from their afternoon walk. I heard that Jaxson got distracted by the critters in the field and the dog down the street and wasn't much of a walking companion.
Below the basketmakers are all in the workshop sanding their materials…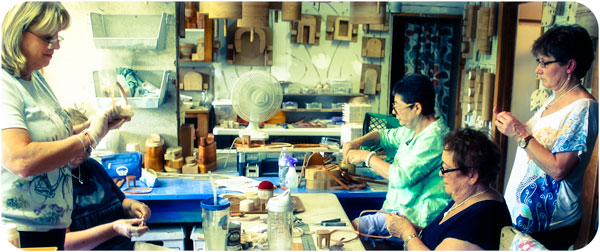 Not too interesting of a shot but wanted to show you what was going on "above" when I showed you this next pic. Tracey is standing at the far left and here's who is right below…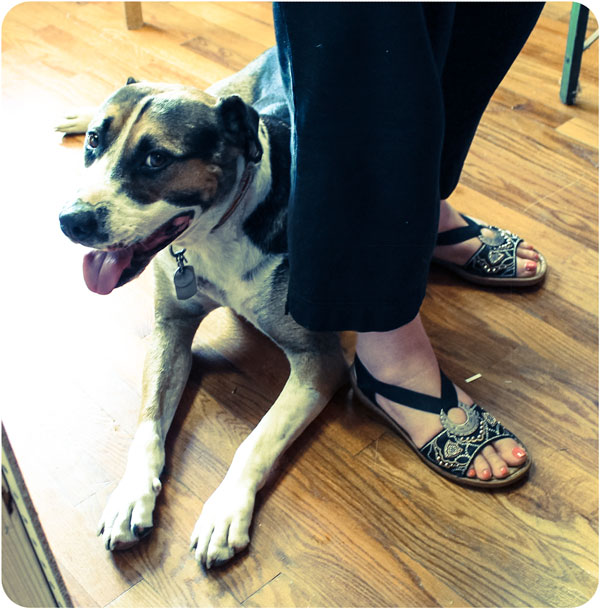 She didn't have too much space to move with Jaxson right at her feet! But she does have excellent taste in sandals (I have the same pair, but in silver).

After the basketmakers retreated to the B&B for the evening, Mr. Basketmaker went out in his shop and took this picture of some of the 'exhibit' baskets…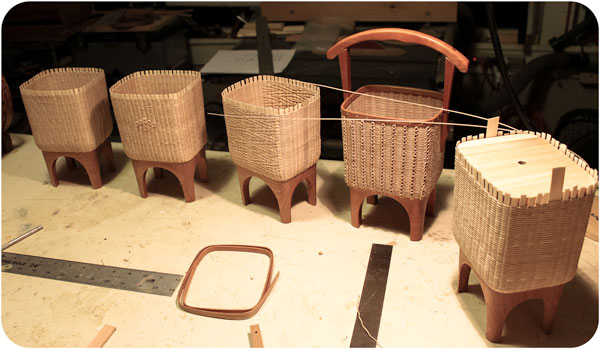 The weaving is complete — just need the rims and handles and they will be done.