That's how many baskets "The Goddesses" made in 5 1/2 days. One word… AhMazing!
Here's the whole group…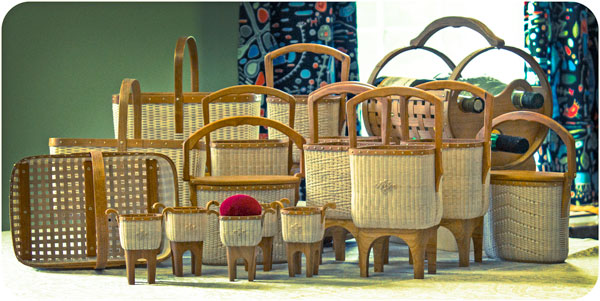 And a few close-ups…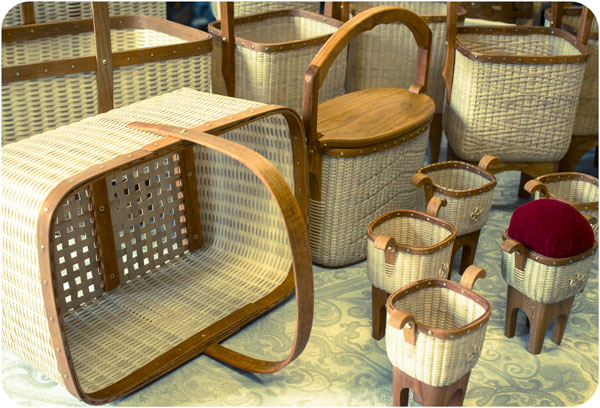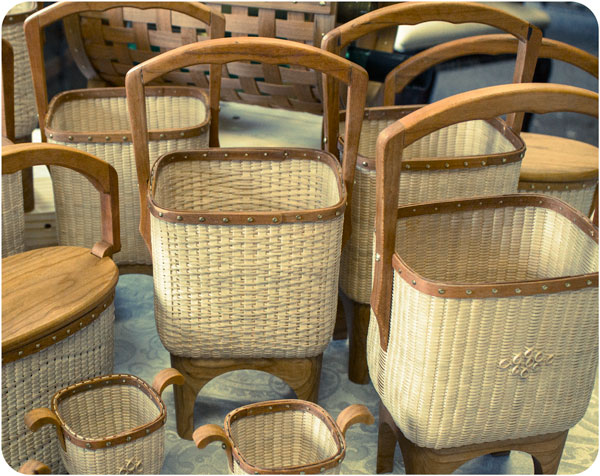 The group was also able to fit in these tiny little baskets in addition to their two main baskets…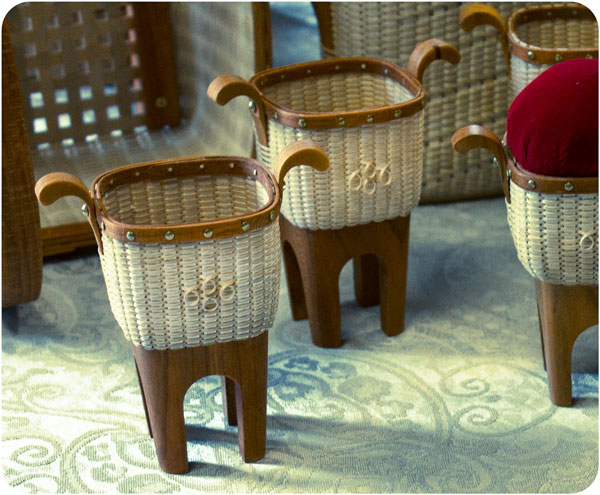 They can be left as is or add the optional "cushion" to make it a Pin Cushion Basket similar to the one peeking out at the right.
It was a great two weeks of workshops! Now I need to sleep… for awhile…